My Beloved Teacher – You Will Never Die From My Heart!


Renowned musician Prasit Thavorn dies
As a national artist and highly respected teacher of Thai music whom played for royalty, Prasit Thavorn passed away on Friday Nov 15, 2002. He was 82. Remembered as the best ranaat ek (xylophone) player of his time, Prasit acquired his skill at a very young age. He was the last student of the great maestro, Luang Pradit Pairoh (1881-1954). Prasit's death is a great loss to the Thai music community. A native of Ayutthaya, Prasit was one of the very first teachers who joined and helped shape the College of Dramatic Arts under the Fine Arts Department. His strenuous effort in maintaining the standard of classical Thai music was unquestionable. He took great pride in introducing the orchestral style to Thai music, known as Maha Duriyang, which was inspired by his late teacher Luang Pradit Pairoh. The first Maha Duriyang performance, involving about 200 classical musicians, took place in 1972 in a ceremony to honor HRH Crown Prince Maha Vajiralongkorn on the occasion of being bestowed his royal title. Another performance was given in 1977 on the occasion of HRH Princess Maha Chakri Sirindhorn being granted her royal title.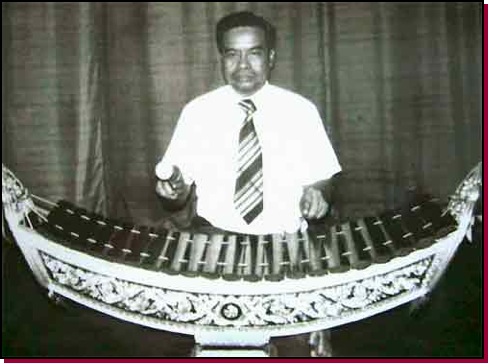 The greatest and most memorable Maha Duriyang,performance, involving hundreds of musicians, was in 1981 when the nation celebrated the 100th anniversary of Luang Pradit Pairoh's birth. Many of his former students became renowned musicians and university lecturers, like Bussakorn Samrongthong (Binson) of Chulalongkorn University and Natthapong Sowatra of Mahidol University. Prasit was also proud that he had the chance to teach a ranaat playing style to Princess Sirindhorn in cherd nawk (a song that requires advanced playing skills). Prasit was named a Thai national artist in 1988. He stopped appearing in Thai music society in 2002 after he developed liver cancer and spent most of his remaining days in Chiang Mai. He is survived by his wife and son.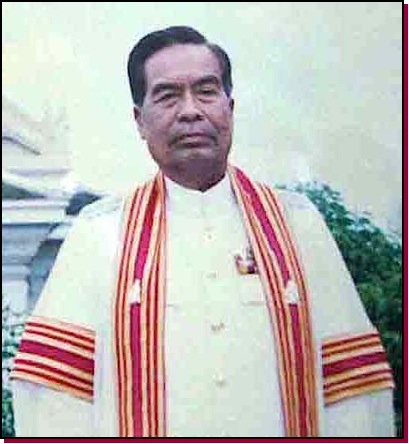 National Artist Master Prasit Thavorn Received Honorary Degree in Fine Art from Chulalongkorn University